The attitude of a risk-averse investor means that your focus is mainly on the preservation of savings and wealth. Let's delve a bit deeper to explore your opportunities.
Investing vs Saving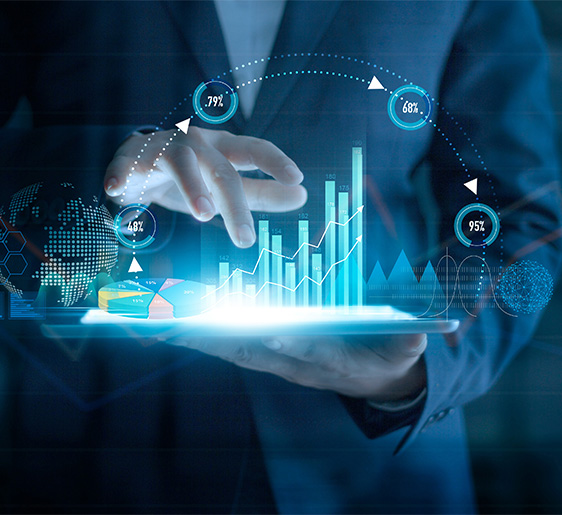 ---
The decision of whether to save or invest depends on several factors. The first is, do you have a decent amount of liquid cash for three to six months of expenses in case of an emergency? If the answer is no, then it is important that you start saving towards your emergency fund to secure yourself.
If your answer is yes and you have set aside money for emergencies then it's a good option to invest a percentage of your income, as investing for the long-term puts your money to work and helps it grow. It's important to note that if the inflation rate exceeds the interest earned on your savings account, then you end up losing money in the long run. So, putting your money away into a savings account and hoping to earn off it is not the best strategy.
Experts recommend setting aside at least 10% to 20% of your income for investments. However, you should be aware of all the risks and volatility that accompany any type of investment. Speak to a reputable financial advisor to understand which investment opportunities suit your lifestyle and risk appetite.
---
Insightful Tips and Resources
---

6 steps to overcome investment fear and help your money grow.
The fear of the unknown and financial loss is one of the biggest factors that discourage a lot of people from investing. If your knowledge about investing is limited, it can feel like an impossible task to get started. To put your mind at ease and concerns to rest, we have outlined a few steps you can take to break the cycle of investment fear.
Read more

How inflation reduces your savings
If your long-term financial strategy is to put away all your earnings into a savings account, hoping for it to grow and secure your future, you need to think again. Most people are afraid to invest as they fear the risk of losing their money. The truth is that you already risk losing money if you keep it in a savings account for long periods of time because it gets depleted by inflation.
Inflation is the rate at which the price of everyday goods and services changes, and often increases, over time. Inflation doesn't only impact your savings; it affects how much you can afford in the future because it weakens your money's purchasing power over time. With inflation rising so sharply, planning your finances and retirement is more crucial than ever. One of the proven ways to beat inflation is to invest your savings for a better return, keeping in mind your risk tolerance of course.
If you wish to speak to an expert to explore your opportunities, please contact our Investment Management team at +971 2 692 0609
or email us at fundmanagement@bankfab.com.
*Disclaimer: All the information / options provided by FAB are for the purposes of the customers' informed decision making and will not be deemed as a specific advice or recommendation.
Our Investment Products

Global (Third Party) Funds
These investment funds are managed by leading international managers who will help you invest across various asset classes and geographies.

FAB Funds
Through our award winning investment funds, we offer you the opportunity to invest in multi-asset classes including equities, fixed income.

Structured Products
Designed so that you can capitalise on market opportunities while protecting you from risks.

Custody
We bring you the leading regional and global custody services, facilitating a range of post-trading services in more than 70 international financial markets.

Securities Brokerage
Providing you with quick and easy access to the markets through certified brokers and advisors, or online through our fully automated trading platform.

Securities Prices Information
Stay tuned and updated by viewing your FAB investment valuations, and securities net asset prices.
All investment products are subject to market risk. Please speak to our investment management team before committing to a product.
You can connect with us at +971 2 692 0609 or email us at fundmanagement@bankfab.com.

Cautious Investor
As a cautious investor, you are willing to accept very small sporadic losses, with your primary focus being capital preservation but also generating slightly higher returns.

Moderately-Cautious Investor
As a moderately-cautious risk investor, your financial strategy is that you are willing to accept some moderate losses in capital, on occasion, but maintain a balanced approach by evening it out with conservative and low-risk assets. If this sounds like you, we have a few insights for you to consider.

Moderate-Risk Investor
As a moderate-risk investor, you are seeking long-term growth of your wealth, apart from your income. You have a mindset where you are more open to accepting more significant losses in the short-term considering your focus on the long-term returns. Let's consider a few insights that align with your financial strategy.
Need Support?
We are here with you every step of the way. How would you like to connect with us?