The UAE is the perfect canvas to create a fulfilling lifestyle for you and your loved ones. From world-class education, entertainment and infrastructure to unparalleled security, and excellent business opportunities, the UAE has all the right ingredients to accommodate all your life goals.
What Separates the UAE from the World
Did you know the UAE ranked 4th best place to live and work?
A global survey of over 20,000 people who live and work abroad placed the UAE among the top 5 of the best places in the world to live and work. This is a testament to the country's potential as a leading global economy owing to its keen focus on infrastructure, overall quality of life, innovation and inclusion amidst diversity.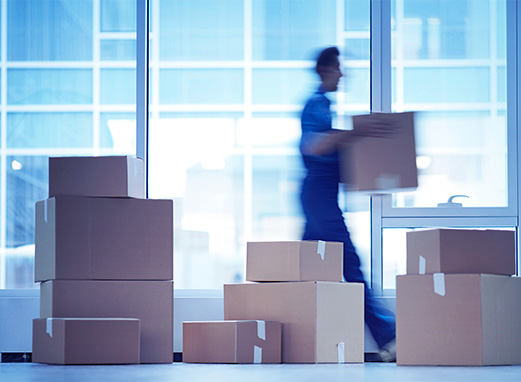 Buying vs renting a property in UAE. Which is cheaper?
It depends on the length of your stay, which means if it's a short term stay for a few years then renting is more economical. On the other hand, if you plan to stay in UAE for a longer duration, buying a home is more beneficial. On average, the total amount you will pay for renting a two-bedroom apartment in UAE for a few years can be used as the instalment for buying a forever home in UAE.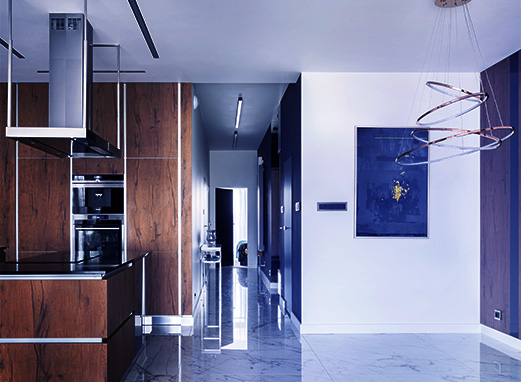 UAE sees a rising trend in upgrading to bigger homes
As UAE residents adapt to a flexible work style, there is a growing demand for homes that offer more space that allows them to separate "work-life" from "personal-life". In addition to the need for space, residents are also on the lookout for homes that provide ample natural light, fresh air. Above all, competitive prices and mortgage rates make UAE a very conducive property buyer's market.
The UAE is one of the most attractive business destinations in the world
For decades, the UAE has proven to be one of the most lucrative business destinations globally owing to its political and economic stability, safety and infrastructure and policies that support investors from all over the world. It is a dynamic business hub that is strategically situated in close proximity to Europe, Asia and Africa, within approximately an 8-hour flight, making it accessible to three-fourths of the global population.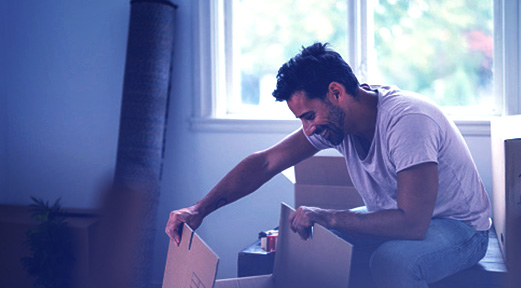 Are You a First-Time Homeowner?
The excitement of buying your first home is a feeling you will remember for the rest of your life. We want that experience to be joyful and seamless from the get-go.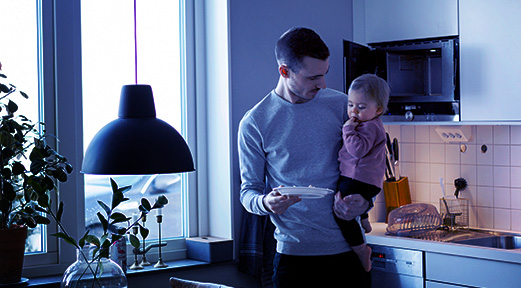 Do You Have an Existing Mortgage?
We know exactly how crucial it is to sign up for the right mortgage, no matter what stage of the journey you are on. We are here to make the transition as seamless and beneficial for you as possible. Before we move forward, there are a few important details to consider.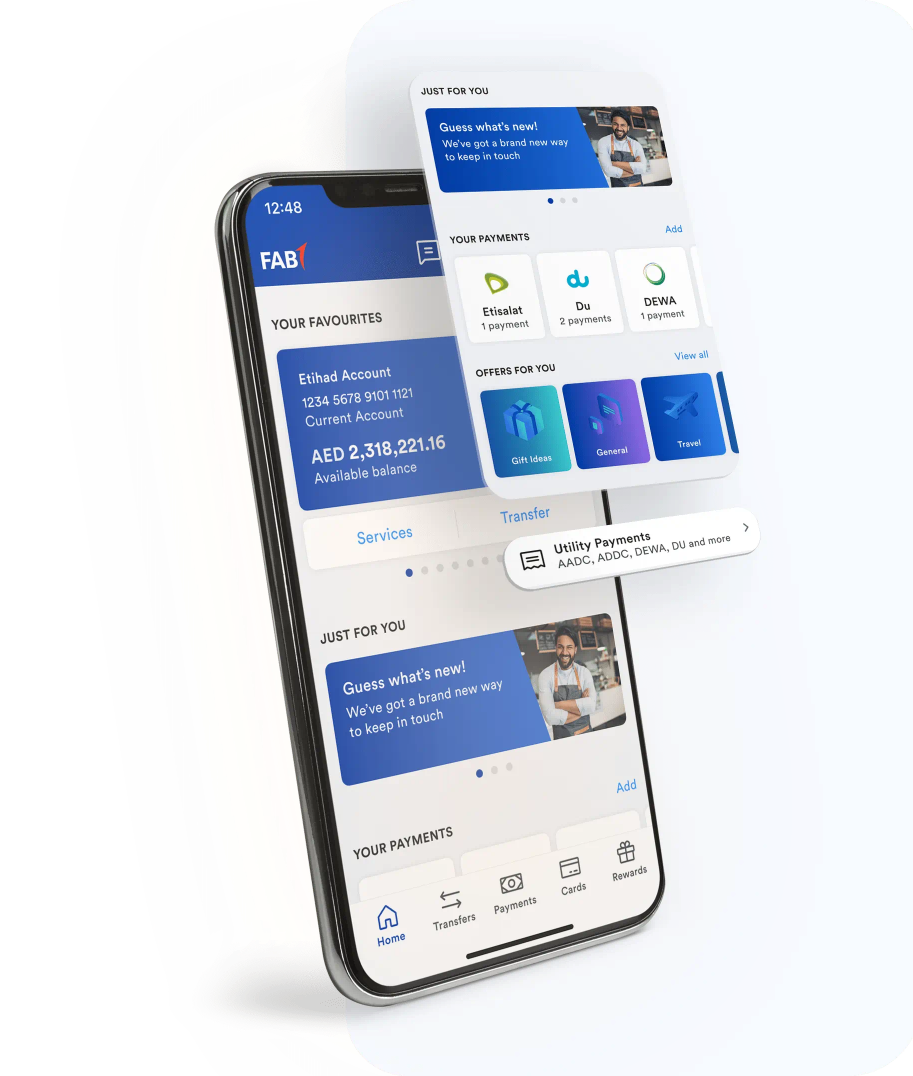 FAB Mobile puts the power of the bank in your hands.
Spend, save and stay on top of your everyday transactions, from just about anywhere.
Manage your account, debit & credit cards
Check your balances, make payments on time and stay on track.
Sign up for a product instantly on FAB Mobile


Get what you need with a few taps.

Enjoy exciting benefits

Earn and redeem Rewards plus enjoy cashback and exciting discounts.

Manage your payments

Make all your payments on time and ensure your bills are paid.
Get in touch
Need more help?
Contact us anytime for further assistance or check out our FAQ page for more information.