What if I do not hold any product with FAB?
Simply download our FAB Mobile App and instantly open an account with FAB using your Emirates ID.
How can I access the Mobile Banking App?
You can download the FAB Mobile Banking App from your Google Play or Apple App Store or scan the QR code to download and register.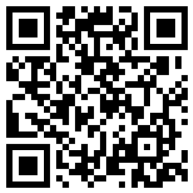 Use your Customer ID, debit card number or credit card number
Enter the One Time Password (Split OTP) 3 Digits sent to your registered mobile number and 3 digits sent to your registered email address (in password protected PDF attachment)
Create a Mobile Banking PIN and set up other optional authentications methods (biometric and face recognition)
To see a short video on the new Mobile Banking app, please click here.
What are the key features in the FAB Mobile Banking App?
The app provides you with a wide range of features, including:
Login with your Biometric or face recognition technology
View and download your credit card statements
Request new cheque books
Debit card and credit card activations and PIN resets
Fund transfer service (within own accounts, other FAB accounts, other banks within the UAE, international transfer, SMS cash transfer, credit card payments and charity)
Instant and automatic utility payments to AADC, ADDC, DEWA, du, Etisalat, FEWA, SALIK and SEWA
Beneficiary creation and payments
Instant remittance transfers with live foreign exchange rates to India
Converting credit card transactions into an easy payment plan
Instant processing of credit card balance transfers and quick cash requests
Requesting loan payment deferrals
Instant iSave account opening
Instant term deposit booking
Updating your personal details such as Emirates ID, account email address, credit card email address and mobile number
Download account and credit card statements
Set up future dated and recurring money transfers
Instant FAB One Account opening – applicable for new-to-bank customers
Apply for other banking products
Available in English and Arabic
How to activate your FAB Card in 3 Steps?
3 Steps to Activate your Card
Step 1: Download FAB Mobile App from the Google Play or Apple App Store or scan the QR code to download and register.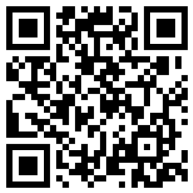 Step 2: Open the app and choose "Activate Card"
Step 3: Follow the instructions to set a PIN and activate your card
Click here to Watch our Video Tutorial
For existing FAB Mobile Banking users, during log in, the app will display an automated on-screen notification for cards pending for activation.
We are currently experiencing higher call volumes than usual. We encourage you to use the FAB Mobile app and check our FAQs page.