Warning
If you make only the minimum payment for the amount due, it will take longer and cost more to settle your outstanding balance
If you fail to pay the minimum payment by the due date, you will be committed to pay a donation amount based on the bank's request (if any) and may impact your credit rating as reported to Al Etihad Credit Bureau
If you fail to pay the minimum payment by the due date, the Bank will commence the recovery and collection process (which may include engaging third party debt collection agencies) and legal action including bankruptcy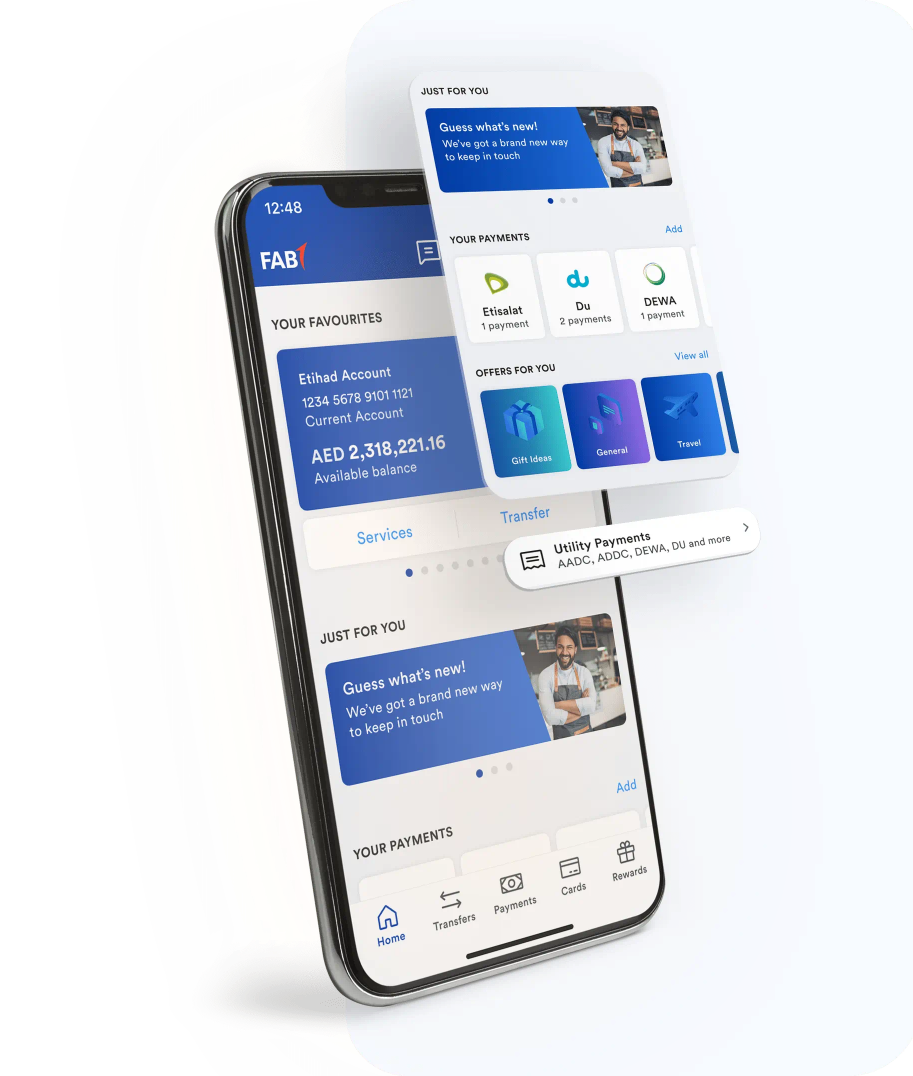 Get your credit card instantly on the FAB Mobile app
FAB Mobile puts the power of the bank in your hands
Get your FAB Islamic account and Islamic credit cards with just your Emirates ID.
Use your FAB Islamic Rewards to pay your bills anytime, anywhere.
Check your balance, send money and earn rewards in a few taps.
Scan the code and choose FAB Islamic to apply for your new account or card instantly.
Get in touch
Need more help?
Contact us anytime for further assistance or check out our FAQ page for more information.