Purchase your favourite products using your FAB credit card and convert your retail transactions into easy instalment plans with competitive interest rates and flexible repayment durations.
Also, you can convert your outstanding retail balances at applicable interest rates with durations of up to 36 months.
Simply download our FAB Mobile app in the Apple App Store or Google Play Store and choose 'Easy Payment Plans' under Cards, or SMS 'EPP' to 2121 for a single transaction, or SMS 'BEPP' to convert your outstanding retail balance.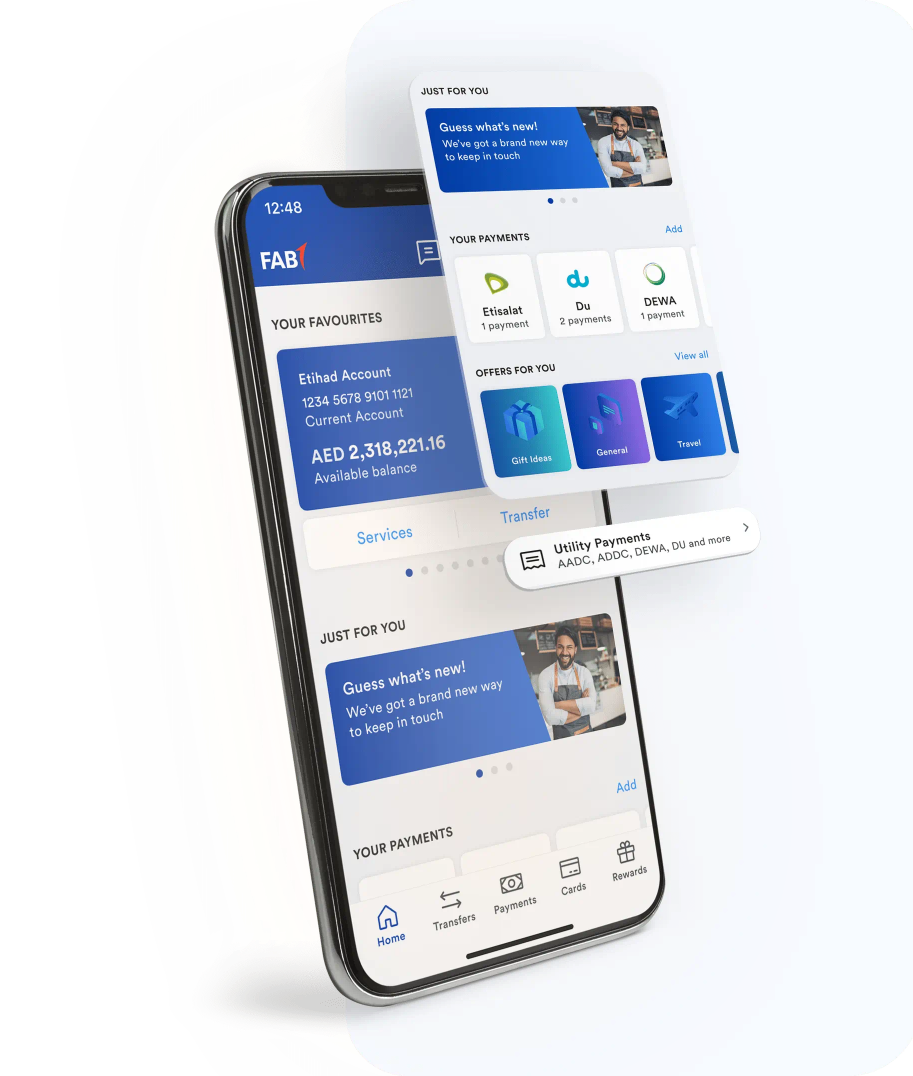 Get your credit card instantly on the FAB Mobile app
FAB Mobile puts the power of the bank in your hands
Get your FAB account and credit cards instantly. Zero paperwork
Open an account and get a credit card, with just your Emirates ID
Use your FAB Rewards to pay your bills anytime, anywhere
Check your balance, send money and earn rewards in a few taps
Get in touch
Need more help?
Contact us anytime for further assistance or check out our FAQ page for more information.