Our Home Insurance provides the same contents protection to both homeowners and tenants, while your personal possessions are covered anywhere in the UAE (extendable to 90 days anywhere in the world).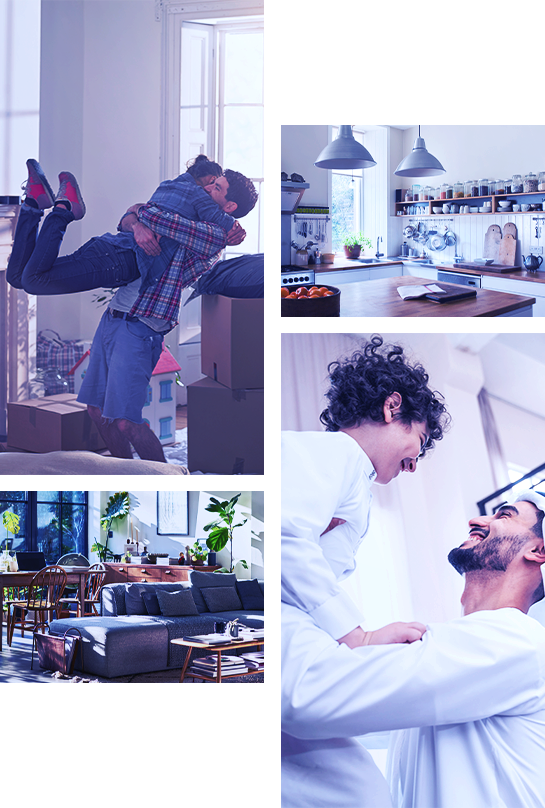 A range of optional extras also includes cover for your domestic staff, providing up to AED 250,000 if you become liable for any costs associated with their illness or injury resulting from the work they do in your home.
Some of the key benefits are:
Protection for your home, contents and personal possessions
New-for-old cover, so damaged items can be replaced with new ones
Legal liability cover of up to AED 2,000,000
Free contents cover while moving homes within the UAE
Free emergency alternative accommodation while your home is uninhabitable
For a full explanation of all terms and limits, please read the policy wording.
The Insurance is offered by a third party insurance company (Insurance Company) for selected customers of First Abu Dhabi Bank (FAB). The insurance is subject to the approval of the Insurance Company. Please refer to the terms of the relevant insurance policy. This is for your information only and FAB is neither responsible for, nor guarantees or warrants the quality of the insurance offered by the Insurance Company and does not accept any liability and in no event is FAB liable for damages on any basis, in contract or otherwise, resulting from the Insurance Company providing insurance to the customer.
Get in touch
Need more help?
Contact us anytime for further assistance or check out our FAQ page for more information.